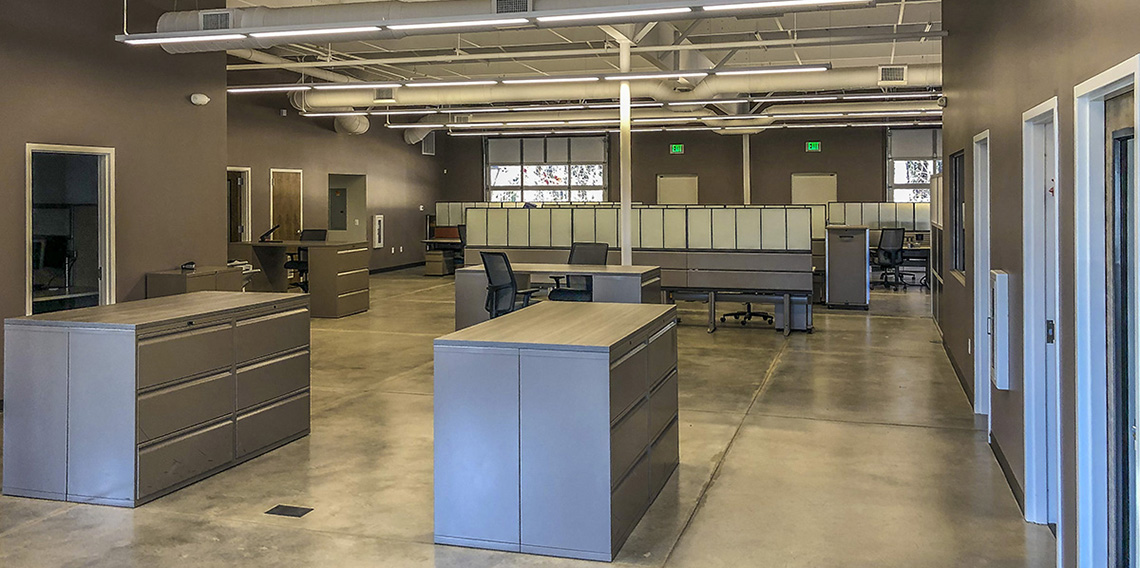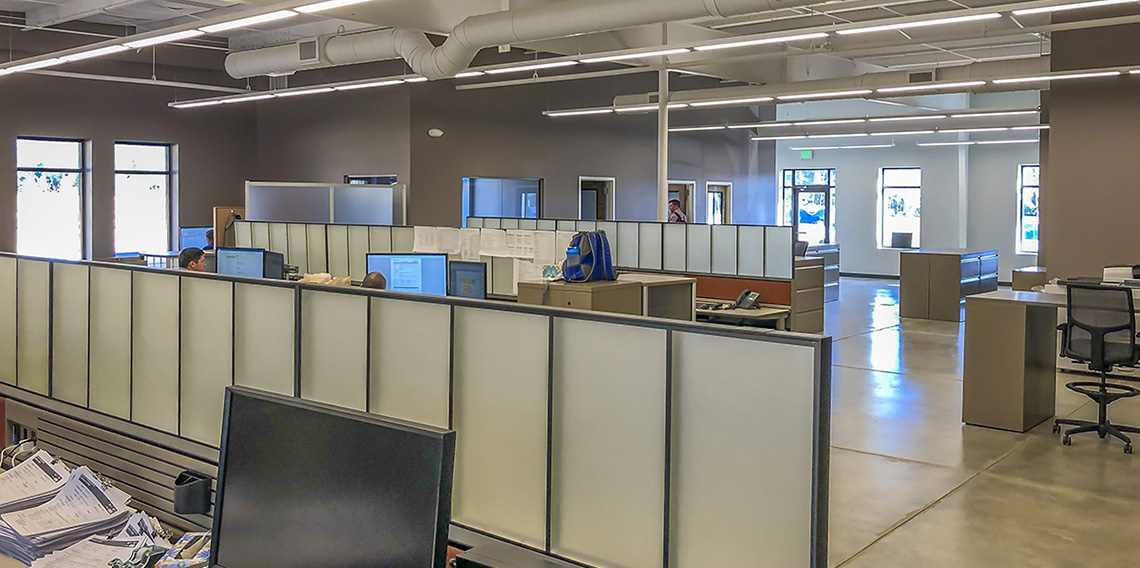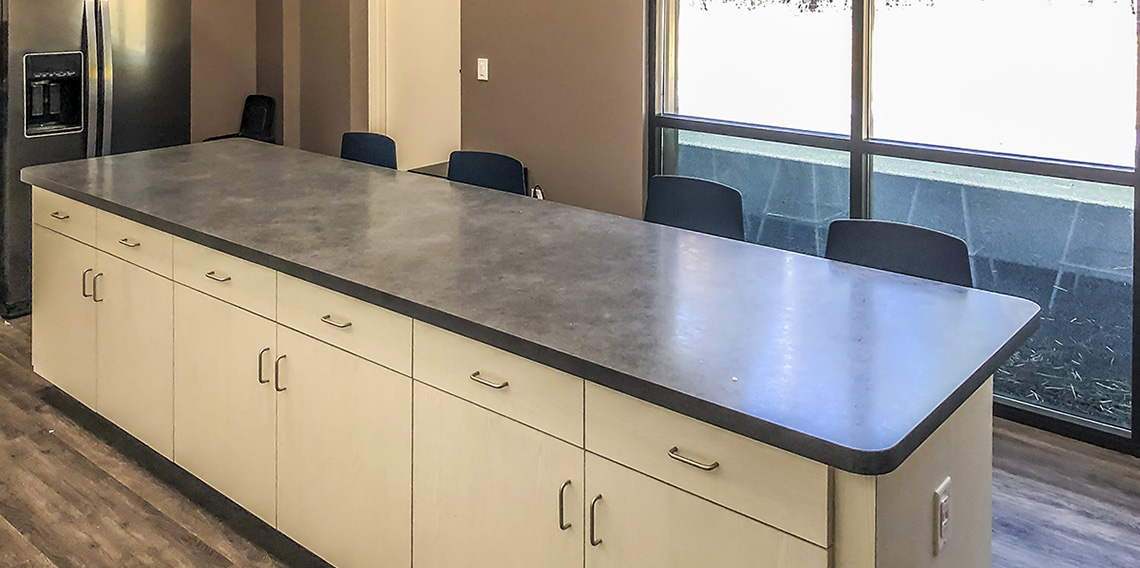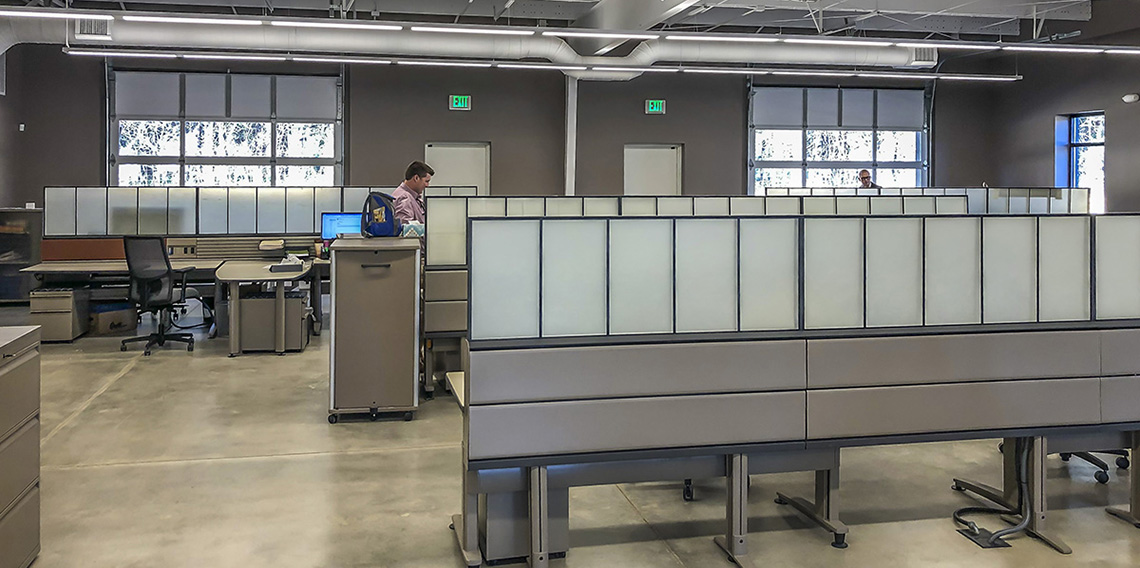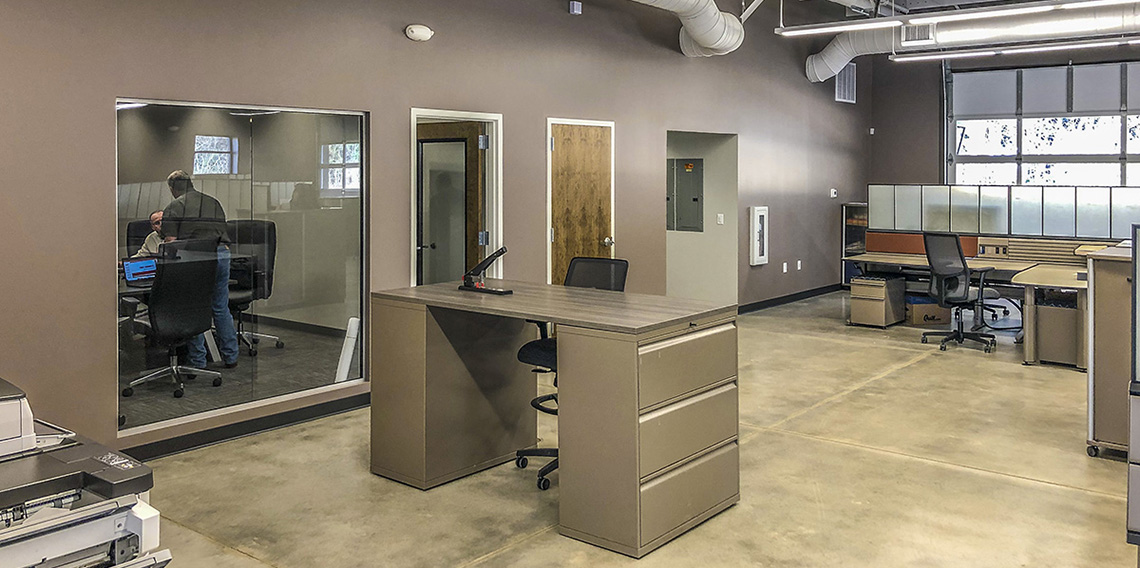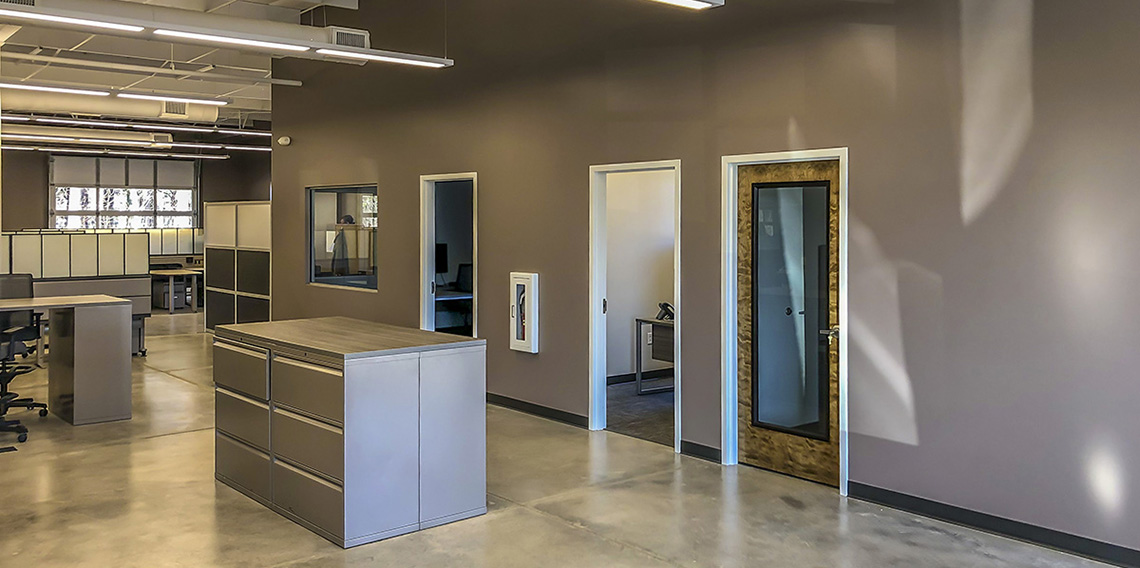 Owner: John Blankenship
Location: Seven Oaks Business Park, Smyrna, TN
Project Delivery: Design-Build
Scope: Tenant improvements and interior build-out
The Dow Smith team completed this 5,000-square-foot interior build-out for Seven Oaks Business Park Owner John Blankenship and his tenant, Foley Products Company. The scope included converting cold raw space into finished open-air office space. The project includes stained concrete floors, custom cabinets, and lots of glass walls and doors to allow natural light to enter the open-concept environment.
Initially, the tenant wasn't quite sure what they wanted in terms of a design and layout of the interior space. To solve for this, the Dow Smith team needed to work. The team decided to complete some of the tenant improvements while the shell and core of the Seven Oaks building was being constructed. This meant the design phase had to be condensed so that the entire project's timeline and budget would not be affected.