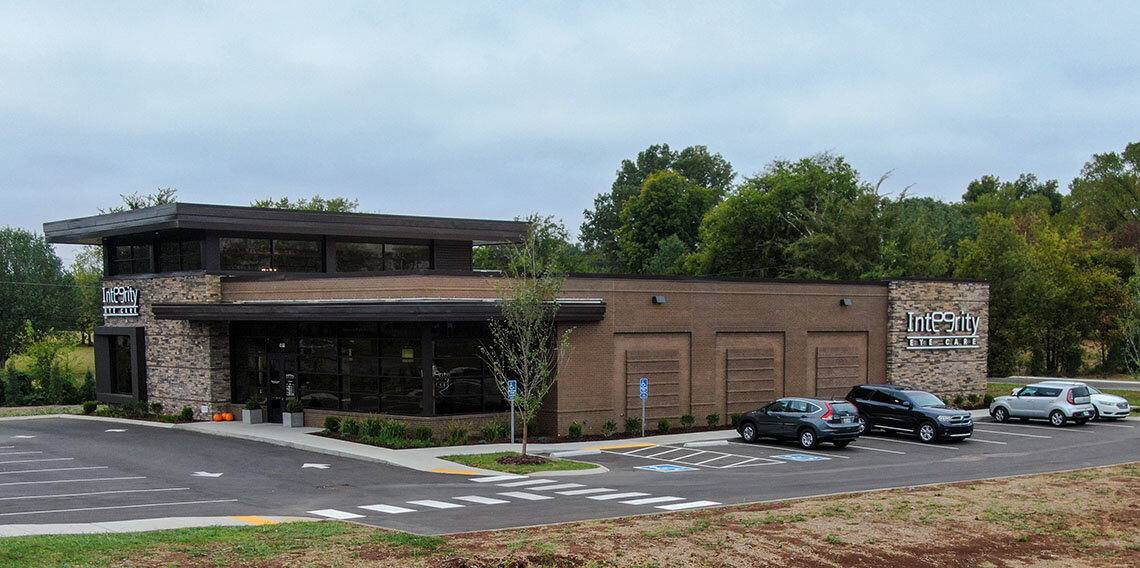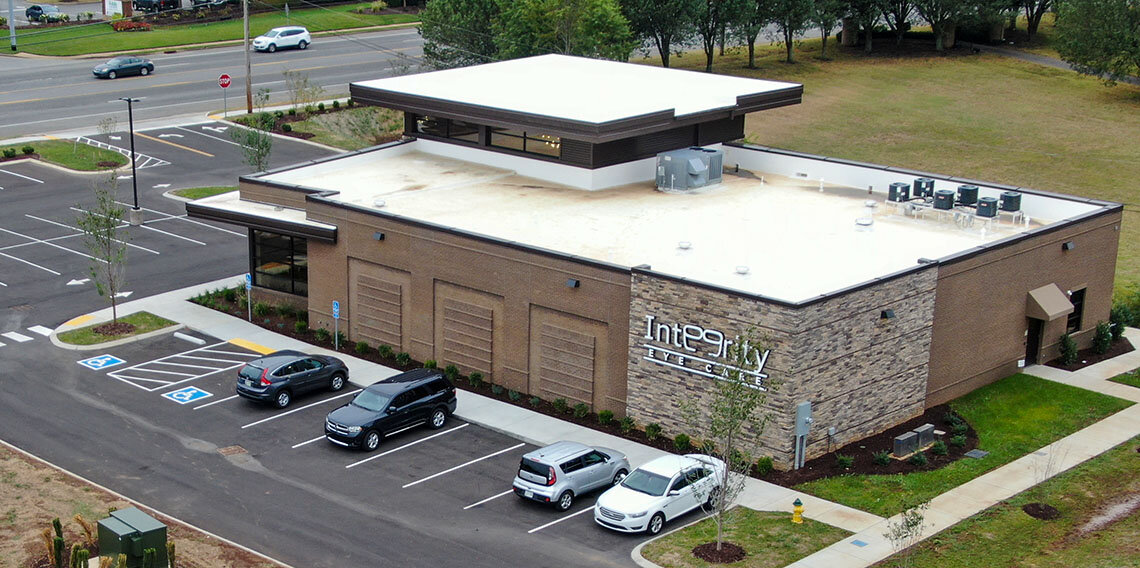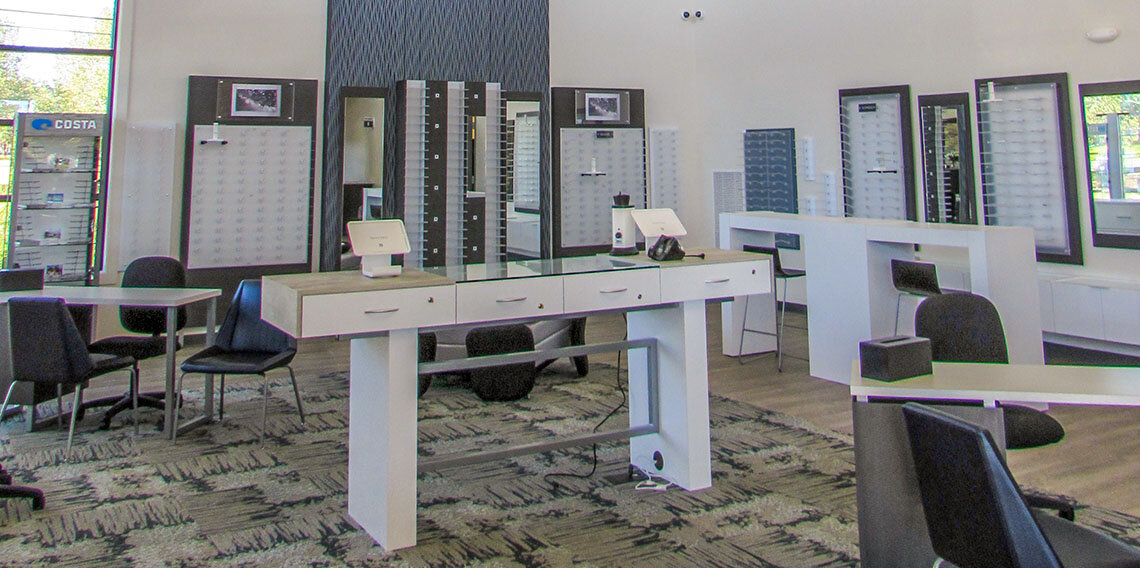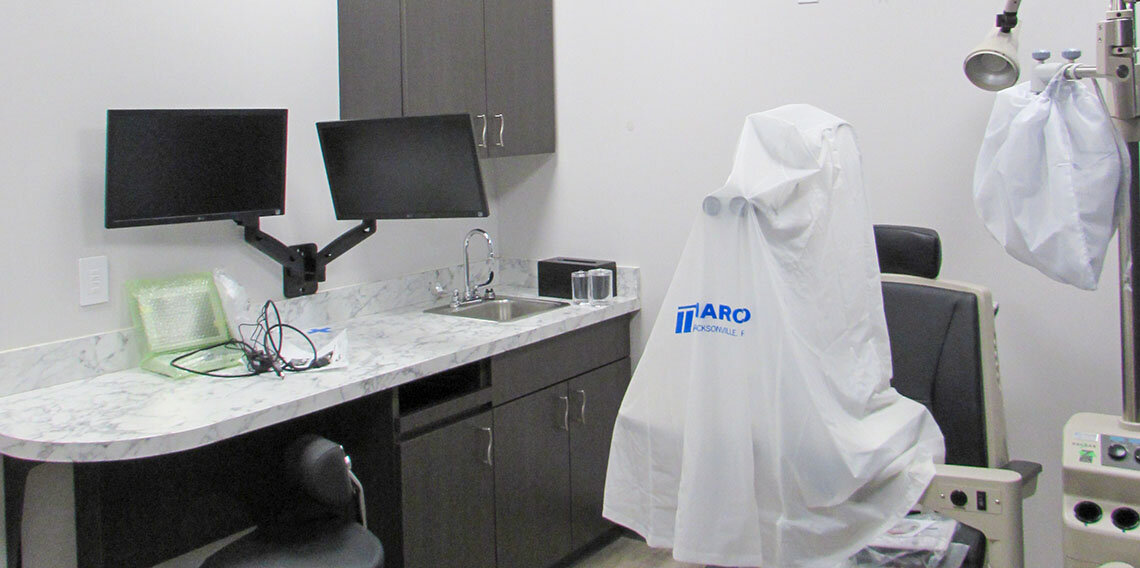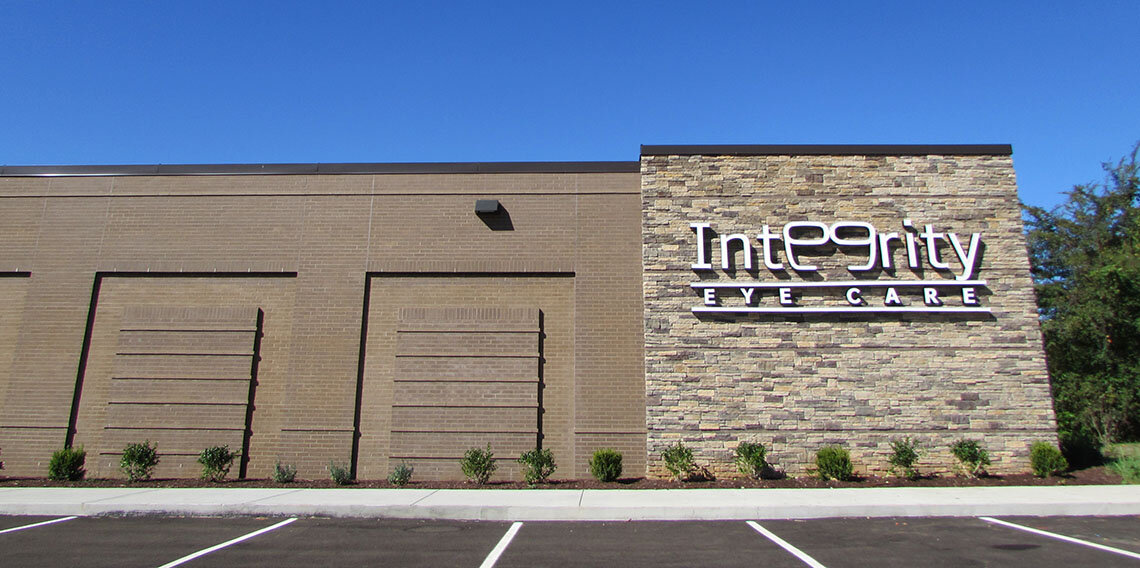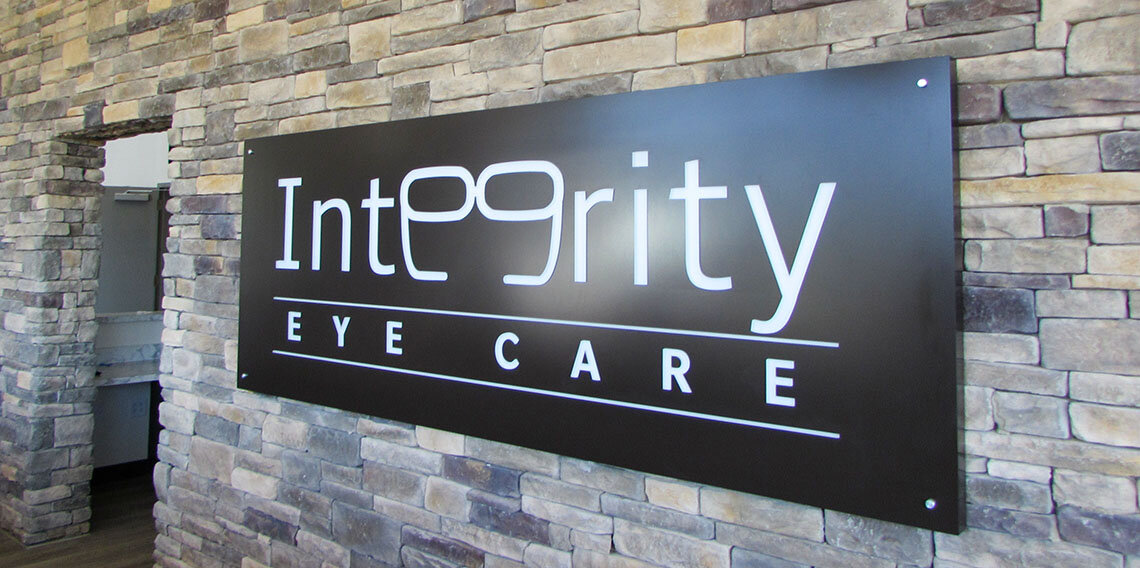 Owners: Dr. Josh Garrett and Barbara Garrett
Location: 4144 Franklin Road (Highway 96), Murfreesboro, Tennessee
Project Delivery: Design-Build
Project Scope: New 6,800-square-foot optometry practice
Integrity Eye Care is an innovatively-designed optometry practice located at 4144 Franklin Road (Highway 96) in Murfreesboro. The clients came to Dow Smith Company with a complex plan for a stand-alone structure that featured a unique combination of architectural styles, materials and workspaces. The interior of the new 6,800-square-foot facility features a high-end reception area, optical sales, testing rooms, exam rooms, a laboratory and administrative space. The exterior includes an eye-pleasing combination of stone, masonry and aluminum. Getting the design and the flow of the building just right was critical to the success of the project.
The building sits on a .88-acre site which presented the Dow Smith team with numerous challenges, including stormwater issues and the need to remove more than two feet of topsoil prior to construction.
This was Dr. Josh and Barbara Garrett's first-time building, and Project Superintendent Zac Neely and the Dow Smith team carefully walked them through the nearly one-year journey from conception to completion, coordinating all meetings, permits and communication with the city's building codes department.