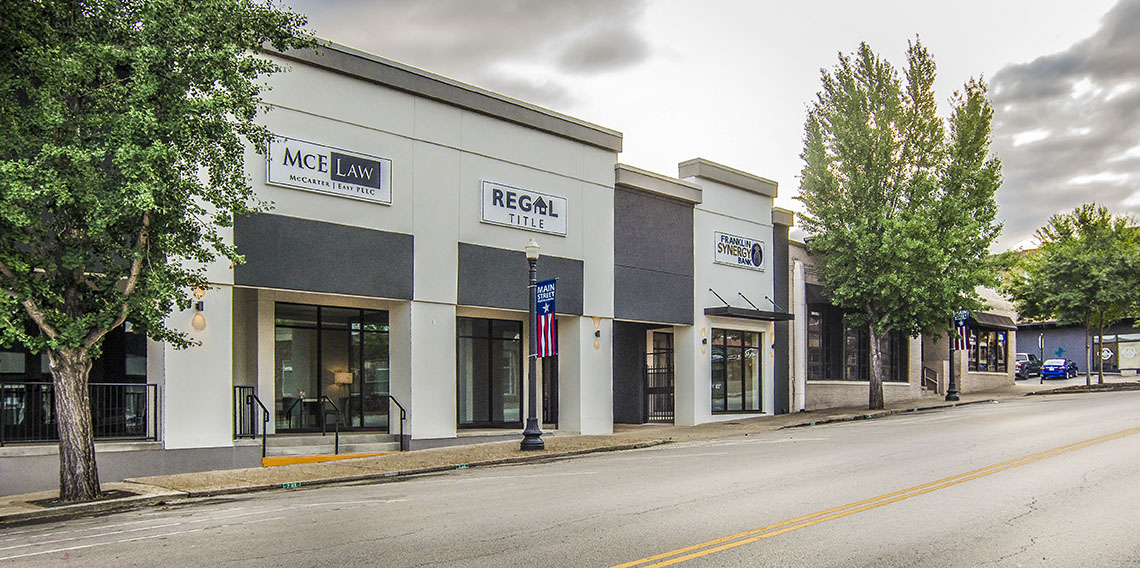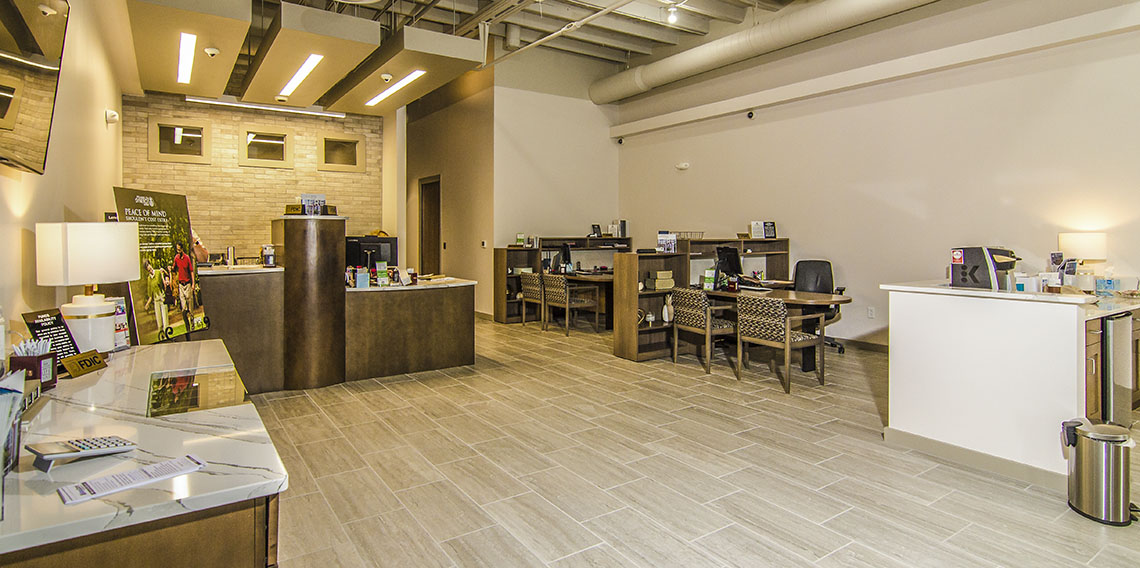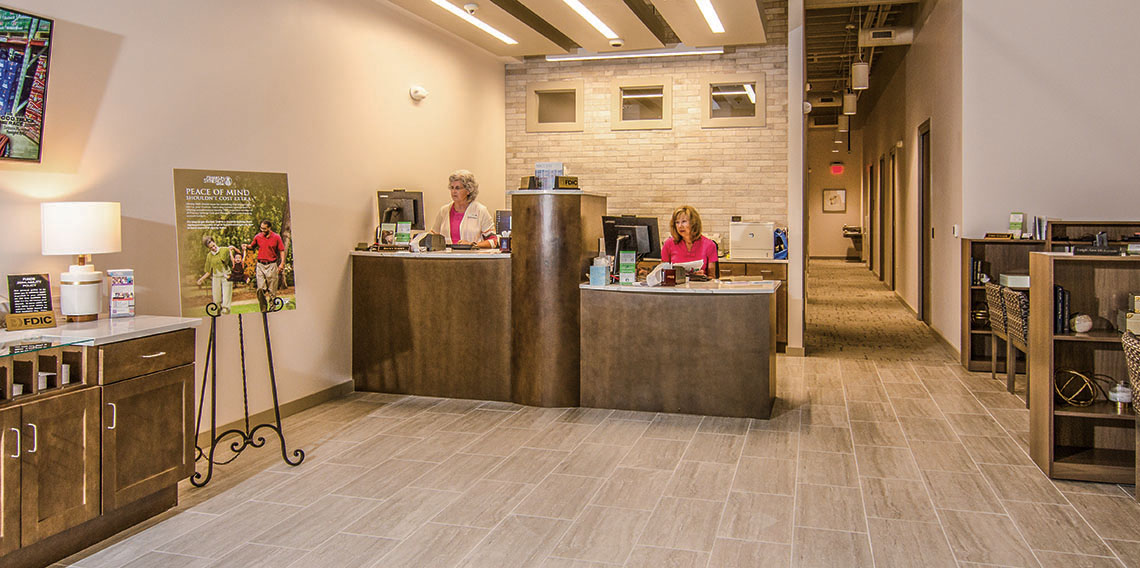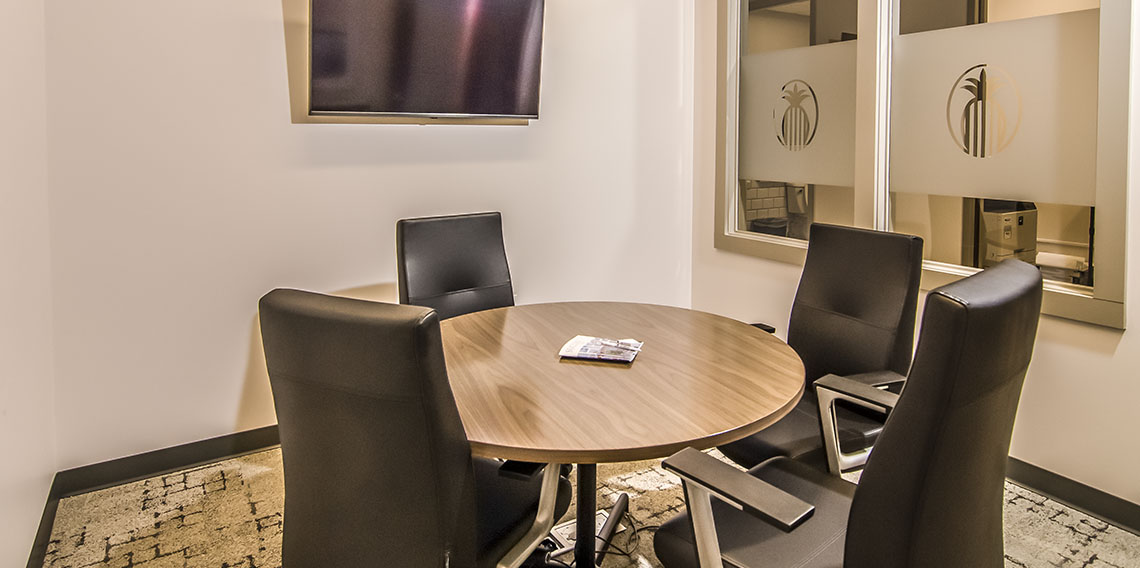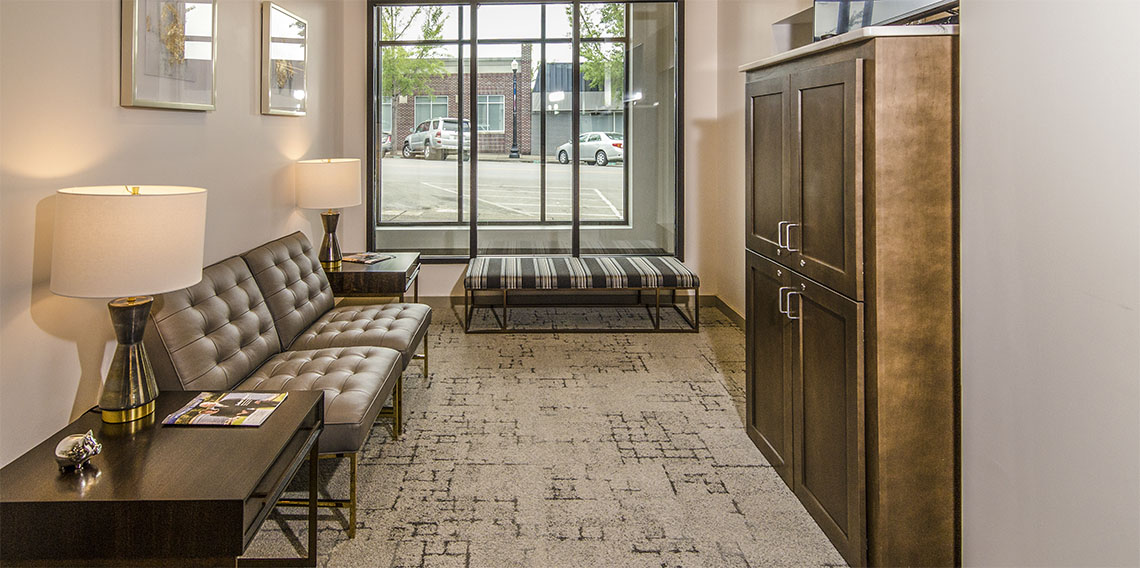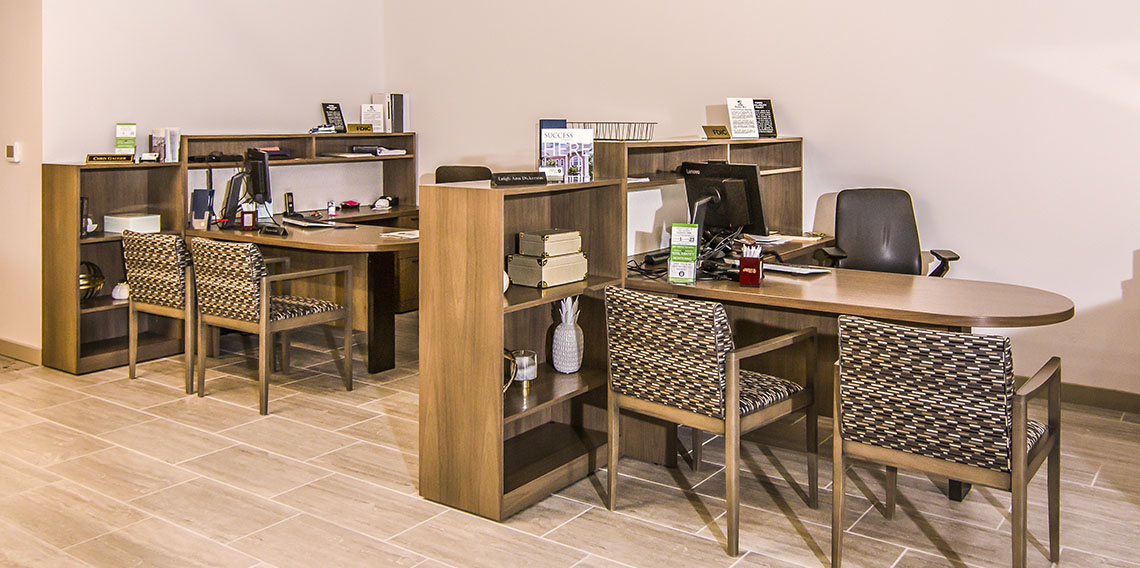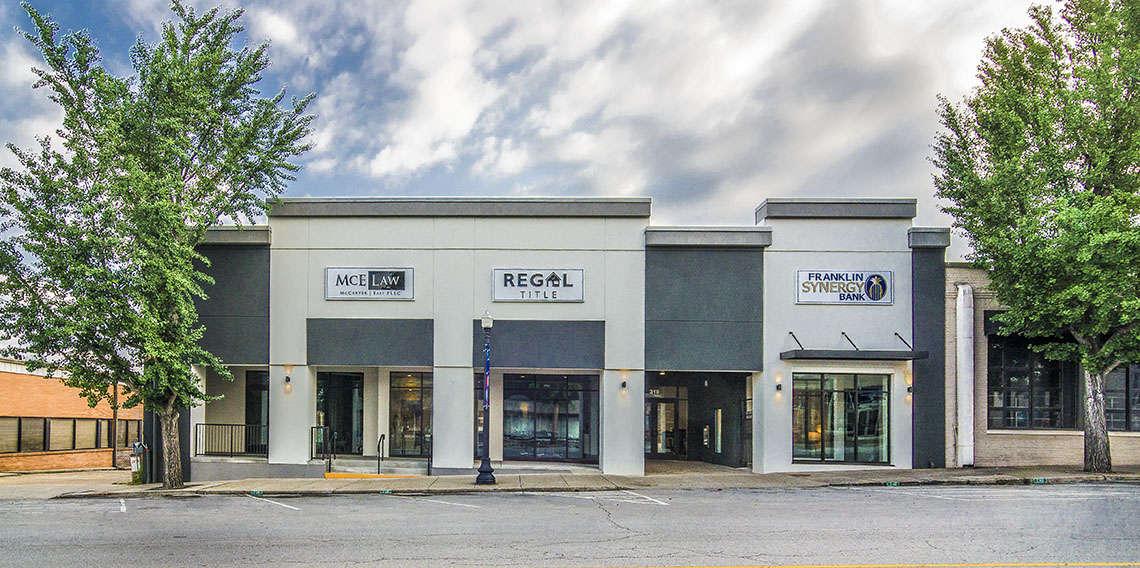 Franchise Owner: Franklin Synergy Bank
Location: 310 West Main Street, Murfreesboro, Tennessee
Project Delivery: General Contracting
Project Scope: Bank branch renovation and build-out
The Dow Smith Company team completed a new office build-out for Franklin Synergy Bank in Murfreesboro, Tennessee. Formerly known as Midsouth Bank, FSB now occupies a unit located at 310 West Main Street in downtown Murfreesboro. Completed in Fall 2018, the project involved creating a floor plan that could accommodate the bank's current and future needs in the available space. By the time the project was finished, we were able to provide FSB with a unique, full-service bank branch.
Our crews are familiar with 310 West Main, an historic space and local landmark built in 1925. As a result, our team was presented with a challenging fit-up due to the building's complicated construction and run-down condition. Additionally, we were presented with a tight construction schedule. Ultimately, this required immense coordination with the architects, bank owners and our estimating and project management team. Safety was also a major consideration given the building's age and condition. Under the supervision of Field Operations Manager Gary Grisham, the project was completed safely, on time and on budget.