The Social Chair Blowout Bar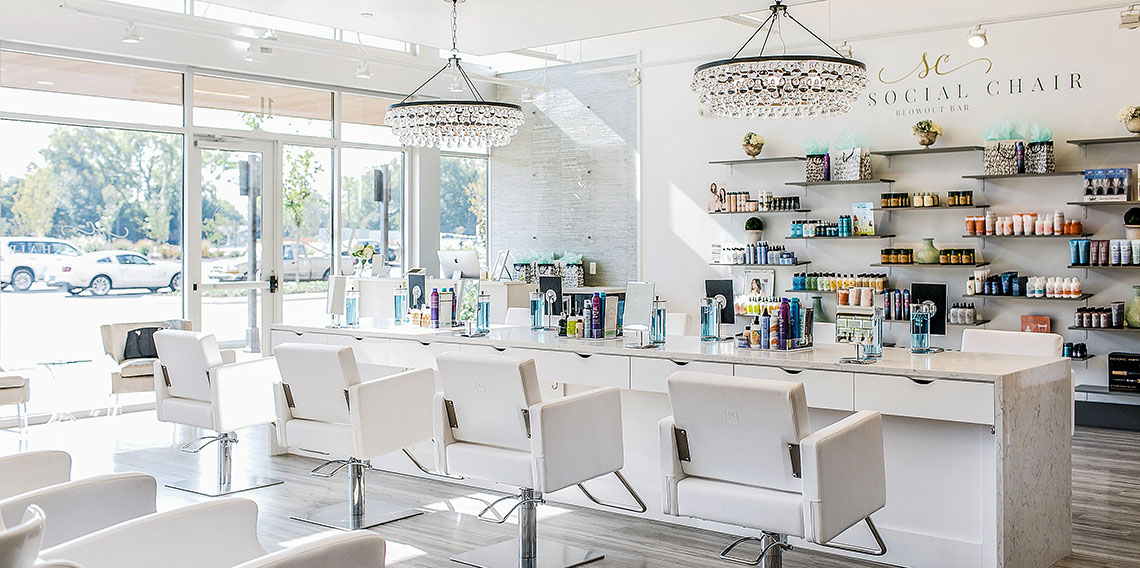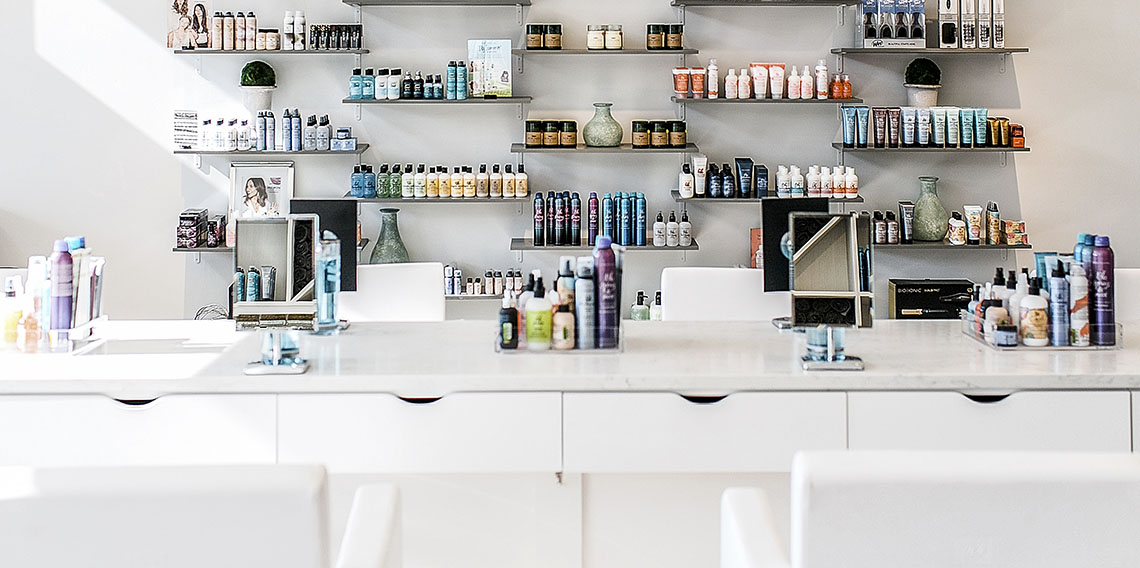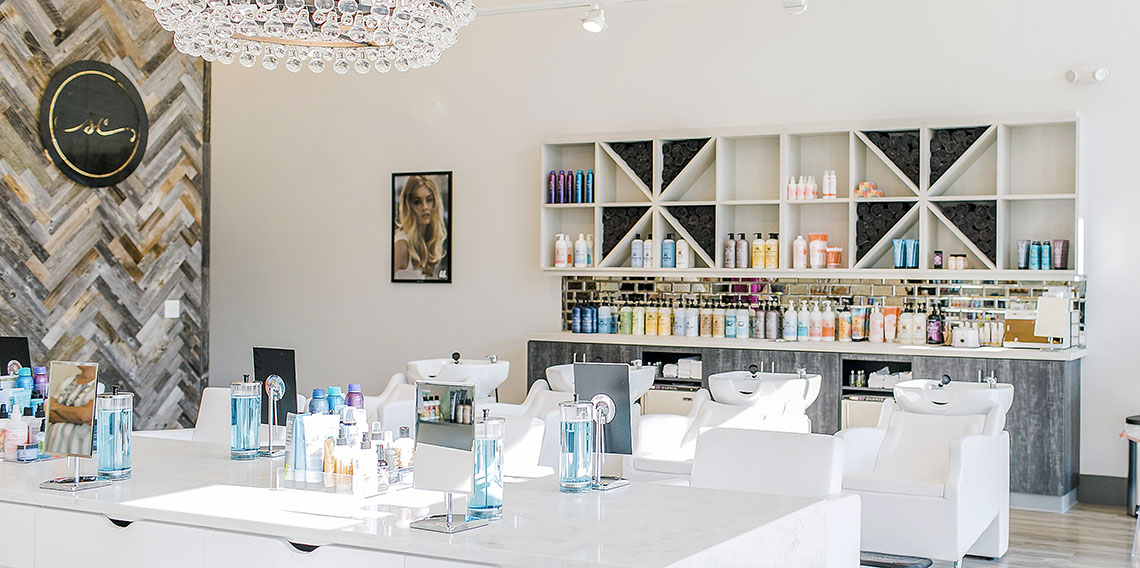 Owner: Jessica and Matt Shields
Location: Fountains at Gateway, Murfreesboro, Tennessee
Project Delivery: Design-Build
Project Scope: Custom tenant interior build-out for this new retail business in Fountains at Gateway
When Jessica and Matt Shields relocated from Chicago to be closer to family, they couldn't have picked a better time or place to open their brand new business concept: The Social Chair Blowout Bar.
The Social Chair's interior is completely custom—from the decor to the furnishings to the cabinetry. Jessica and Matt looked at pre-fab materials and equipment and just weren't satisfied. They felt their brand needed to be unique, and "off-the-shelf" furnishings wouldn't live up to that. That caused some major delays, but our team, along with the custom cabinet builders, got it done.
The space includes a barnboard wall created in a herringbone pattern, custom industrial cabinetry, white leather and mirrors, which taken together creates a very clean look throughout. Polished metals and elegant lighting and countertops create the unique look.